The company's website offers a similarly sleek, high-quality experience, with mesmerizing video vistas of beautiful interiors and lightning-fast renderings of custom-configured products.
Behind the scenes, Copenhagen Mist Blueprint provides incisive site performance insights that drive continuous improvement and keep customers delighted, worldwide.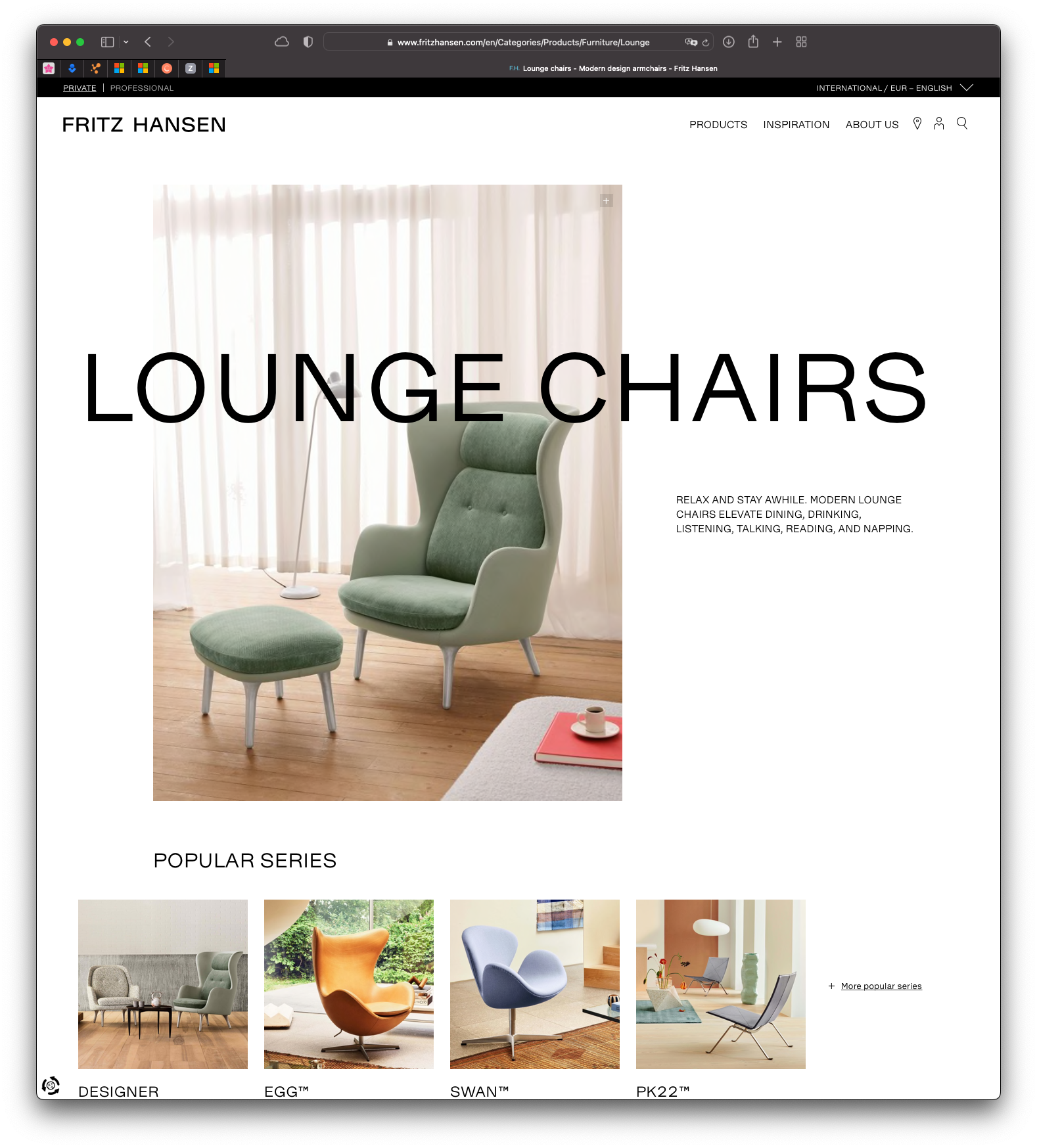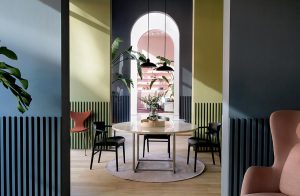 Chances are, when you're taking in the sleek, yet warm ambience of any room featuring mid-century modern (MCM) décor, you're enjoying the classicism of Fritz Hansen designs. The venerable Danish furniture maker was founded in 1872 and today produces some of the era's most enduring Danish Modern furniture pieces: Arne Jacobsen's iconic Egg, Swan and Ant chairs, to name a few.
Time to value: Two hours
"Blueprint can provide a wide range of website performance improvement capabilities; think of it as a three-stage rocket," says Jesper Ravnsgaard, principal strategist and founder at Copenhagen Mist. "Stage 1 delivers acceleration, monitoring and deep data insights to optimize the performance of any web property, immediately." As Fritz Hansen embarked on an ambitious site redesign, its digital creative partner Alpha Solutions asked Copenhagen Mist to support all phases of the eventual launch, starting with the current site.
During the construction phase of Fritz Hansen's new website, Alpha Solutions engaged Copenhagen Mist to help improve the performance of the current site. "We were live with Blueprint Stage 1 in two hours, accelerating site performance and gathering optimization data," Ravnsgaard recalls.
During this critical period, as daily business continued to flow, this turnkey, distributed solution delivered:
Lightweight, easy-to-implement website acceleration
Reports with millisecond-level insight into individual page performance
Specific optimization recommendations
Global site performance monitoring.
Expanding support for sophisticated commerce
Today, Fritz Hansen's website is the backbone of the company's global business. Powered by the Sitecore Experience platform, Fritz Hansen's re-designed website meets the needs of two very different audiences: design and architecture professionals, and design-savvy consumers.
Augmented reality (AR) technology figures boldly into the consumer user experience, allowing consumers to visualize products configured with more than 180 million variations in lifelike digital environments. Meanwhile, designers and architects can quickly and efficiently find the assets, tools and 2D/3D product files they need.
Behind a fluid and effortless design experience, the configurator and AR engine are enormous, data- and processing-intensive machines. Blueprint plays a critical role in their smooth operation.
Continuous performance improvement
Copenhagen Mist has helped Alpha Solutions find many opportunities to improve Fritz Hansen's web presence, while the new site was being developed and after it went live. "In addition to identifying discrete functional improvements, Blueprint gave Alpha Solutions invaluable input on where they needed to go with their cloud adaptation," Ravnsgaard says.
For example, when a redirect errantly placed in Australia was causing an 800-millisecond delay in page load times for North American customers, Blueprint's data analytics found that a cumulative 18 hours of network time had been spent processing redirects. Copenhagen Mist suggested that the redirect be moved to the network edge, dropping the latency to five milliseconds.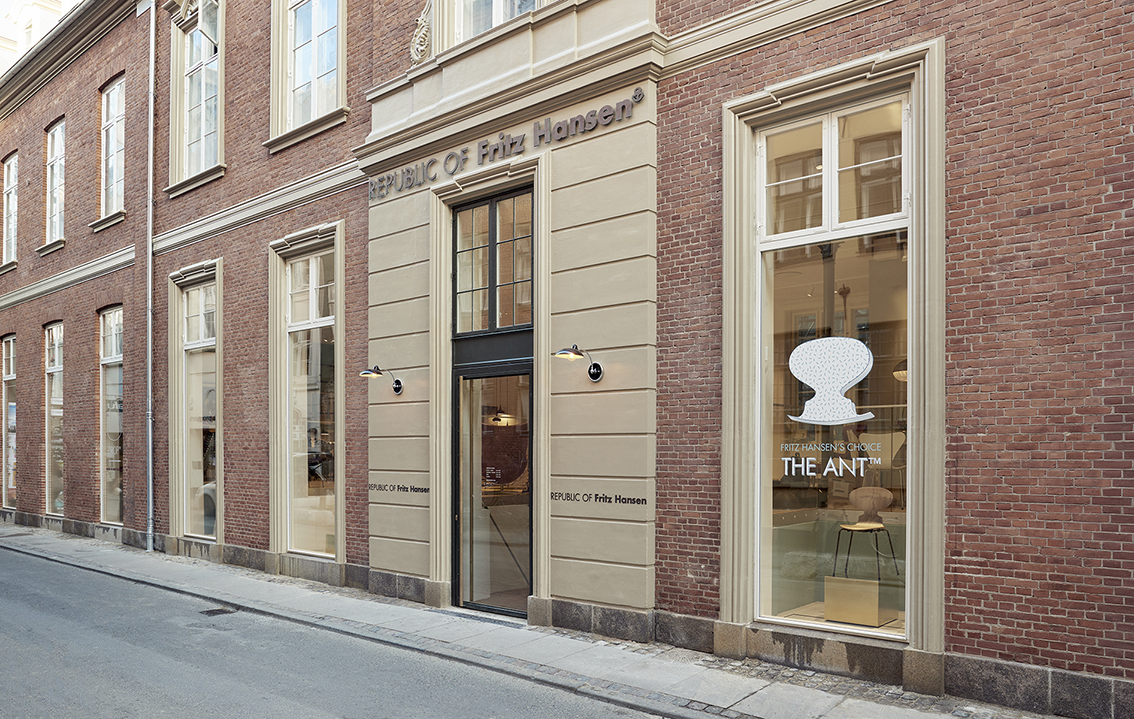 "Blueprint can provide a wide range of performance improvement capabilities," says Jesper Ravnsgaard, principal strategist and founder at Copenhagen Mist. "Within minutes it can deliver acceleration, monitoring and deep data insights to optimize the performance of any web property, immediately"
Copenhagen Mist are experts in continuous optimization, freeing Alpha Solutions to focus on build magical customer experiences