To help its digital properties deliver the utmost in performance, transaction speed and personalization globally, including in China, Kerzner relies on the Copenhagen Mist Azure Blueprint for Sitecore, a fully managed reference architecture that delivers best-practice Azure cloud environments for Sitecore solutions.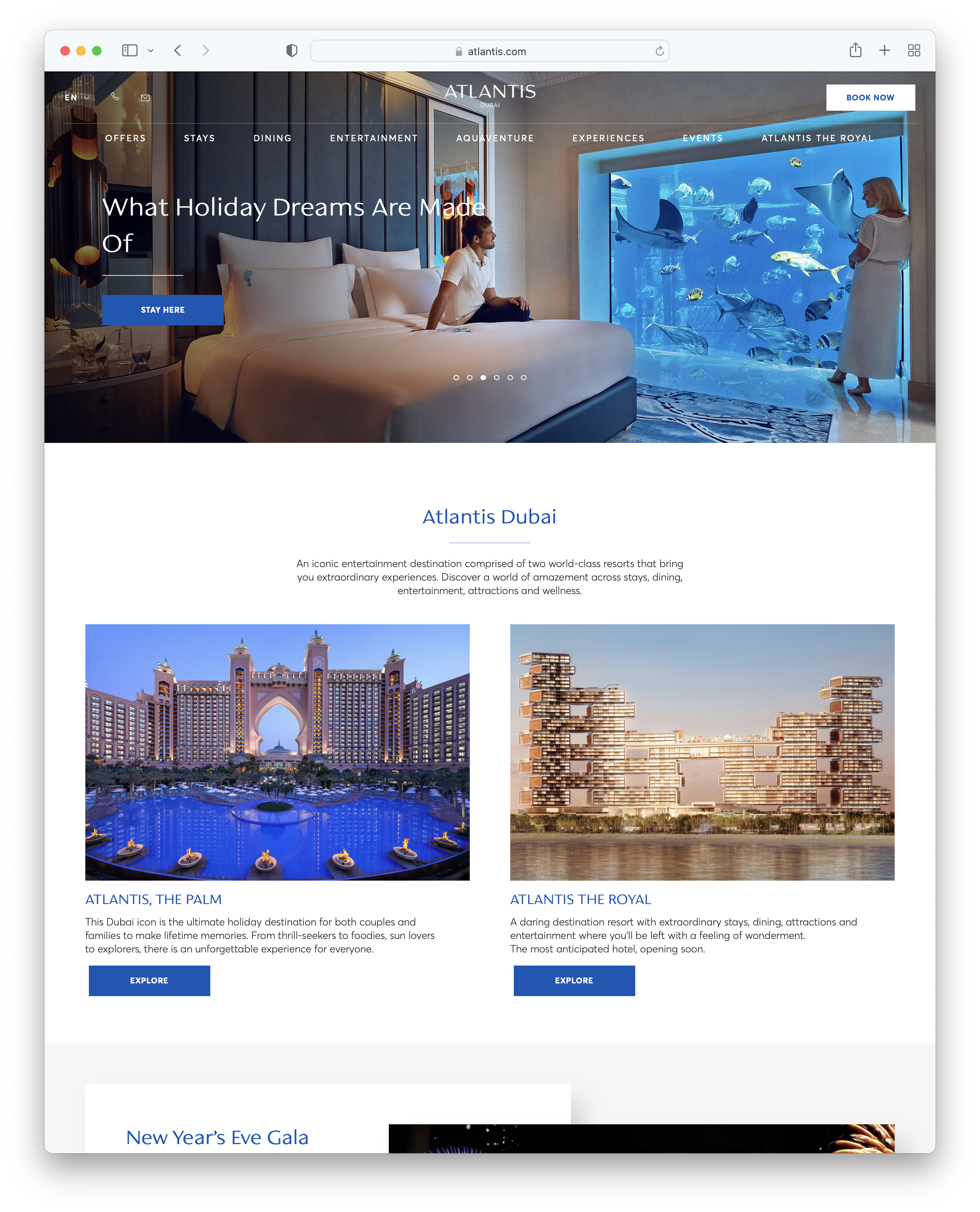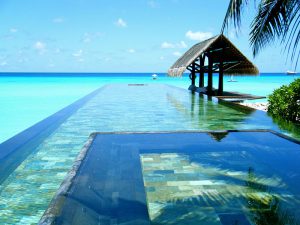 Chances are, when a discriminating traveler is contemplating their next vacation, they consider Kerzner International's portfolio of destination resorts, ultra-luxury hotels and residences, and innovative entertainment and gaming experiences.
A leading global developer and operator, Kerzner offers three distinctive brands: Atlantis Resorts and Residences, Mazagan Beach & Golf Resort, and One&Only Resorts.
AZURE BLUEPRINT FOR SITECORE
A relationship built on personalized experiences
Kerzner is a flagship Sitecore customer, using the Sitecore Experience Platform to re- design and re-engineer its websites with human-based content and personalization.
In pursuit of its goal to match the digital experience with the exceptional customer service received in its hotels and resorts,
Kerzner looked to Copenhagen Mist to provide a global boost with Azure Blueprint for Sitecore.
This content may include pre-trip planning for special excursions and spa experiences, and upselling water park passes and restaurant bookings once guests have arrived at the property.
Since many of the guests at Kerzner properties are repeat customers, the company uses personalized communications to keep in touch, helping them to start planning their next luxury adventure as soon as their current holiday is complete.
Personalized interactions are woven throughout Kerzner's customer relationships, Beyond a world-class booking experience, Kerzner presents individualized, human-based content at each step of the customer journey.
–  Hershna Langworth, Director of Global Ecommerce.
AZURE BLUEPRINT EXTENDING GEOGRAPHIES
In-country resources speed transactions in China
Kerzner has a significant presence in China, opening the country's first integrated entertainment resort, the $1.6 billion Atlantis Sanya on Hainan Island, in 2018. "Our Chinese customers have high expectations for a magical online experience," says William Both, executive vice president of IT at Kerzner International.
"Sitecore's intense personalization can make a big impact on website performance, which can slow transaction speed if not addressed with the right cloud architecture, including in-country resources."
Ensuring the high performance of the booking engine is essential, which Copenhagen Mist enables with infrastructure that is completely in-country, including a Chinese domain name and a Chinese delivery server.
Kerzner's set-up in China is the gold standard for companies that are transacting there
– Hershna Langworth, Director of Global Ecommerce at Kerzner International
AZURE BLUEPRINT
The impact of Blueprint
"By providing a proven cloud architecture for our expansive Sitecore presence, Azure Blueprint has helped Kerzner to reduce project risk and optimize costs. It's also highly reassuring to know that Copenhagen Mist is continuously improving Blueprint, and thus our operations." Both says.
With its digital presence powered by Azure Blueprint for Sitecore, Kerzner has realized an impressive host of benefits including:
Improved engagement and booking rates, achieving a significant productivity uplift
Increased volume of direct booking vs. third-party channels
Lower drop-off rates in the booking process
Better ability to respond to the requirements of sophisticated multinational customers
Less content duplication
Langworth concludes
"Copenhagen Mist brings deep expertise and a unique ability to drive solutions in complex Azure scenarios. In China and around the world, Azure Blueprint provides the cloud infrastructure to help Kerzner deliver the luxurious digital experiences our customers have come to expect. We're proud to have it as the foundation of our Sitecore solution."